When considering a vacation or holiday to Morocco choosing an Authentic Morocco Tour company such as Travel Exploration Morocco that offers Testimonials and Trip Advice is an important way to begin planning a Morocco travel journey. When choosing a Morocco Travel Agency some of the most important things to consider are: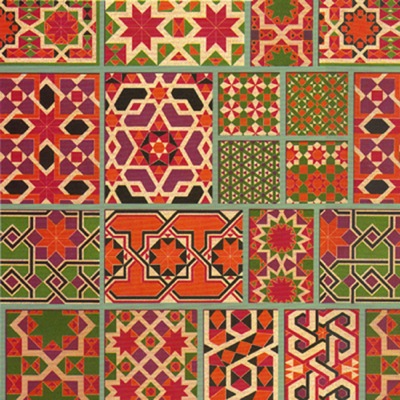 1. Reputation of the Morocco travel agency you choose. Ask for references and Morocco Testimonials to be sure you are traveling through a reputable Morocco Tour Operator.
2. The Morocco Travel Director's experience and ability to offer you on the spot travel advice.
3. Authentic Morocco Tour Testimonials written by those who have traveled to Morocco with the agency you choose.
4. The rate of response to your Morocco travel requests by the Morocco Travel Agency.
5. Flexible and varied Morocco Tour itineraries and Morocco Travel activities that meet your holiday needs.
6. A varied offering of quality 3, 4 and 5 Star Morocco accommodations such as Marrakech Riads, Fes Riads, Ouarzazate Riads or Morocco Hotels that fit your budget.
7. ASTA Membership- The American Associate of Travel Agencies offers online references for quality Morocco Tour Operators and Morocco Travel Agencies. Make sure you travel with an agency that is a member of ASTA.
Travel Exploration Morocco guarantees Authentic Morocco Tours and Authentic Morocco Travel and Tour Testimonials that can be found on our website which demonstrate the kind of travel experience, cultural amenities and impeccable service we offer to those traveling to Morocco. Once of our most recent guest who took a 10  Day cultural tour to Morocco with Travel Exploration stated in their Morocco travel testimonial:
" We have been home for 2 weeks from our Travel Exploration Morocco Private Tour and would to share some thoughts about our phenomenal trip to Morocco.  Alecia Cohen did a wonderful job in making the arrangements for our 10 Ten Day Private Morocco Tour. Ms. Cohen's responsiveness to our many emails and questions involved in the planning process of our trip was excellent. The Riads Ms. Cohen hand- selected for us were wonderful and Travel Exploration's Historical Guides were simply wonderful. All of the guides demonstrated great historic knowledge and the driver that was assigned by Travel Exploration for our tour was simply the best. Morocco was a wonderful country to visit. From the sand dunes of the Sahara to the snow capped mountains of the High Atlas and the variety in between (lush valleys, rushing waters, deep canyons, arid desert, beautiful rock formations, and lush palm trees oases). Morocco is a land full of contrasts – all easily seen in 10 days. There were many contrasts that struck me as wonderful from the ancient medinas (old cities) in Marrakech and Fes as well as the Kasbahs in Ouarzazate alongside the modern movie making industry there. The day we spent driving through the Ourika Valley and climbing to the Setti Fatima, Seven Water Falls was special as was the memorable day we spent at the Roman Ruins at Volubilis and the Imperial Cities of Meknes. Besides our wonderful, wonderful driver, Ismail (Smain), the employees of the Riads and the Guesthouses were kind and friendly. Those at Riad Myra in Fes truly spoiled us. We can heartily recommend Travel Exploration Morocco! We would be happy to talk at length (or briefly) to anyone who would like to contact us who is planning on booking a tour."
For more information about Authentic Morocco Tours and Testimonials for a Morocco Travel Agency
For more information about Travel and Tours to Morocco plus highlights on Moroccan culture visit Morocco's Imperial Cities, Seaside Resorts,Sahara Desert, Berber villages, A Taste of Morocco, Magical Kasbahs, Ruins & Waterfalls, Absolute Morocco, The Best of Marrakech, Fes, and Ouarzazate
Travel Exploration specializes in Morocco Travel. We provide Tours and travel opportunities to Morocco for the independent traveler and tailor-made tours for families and groups with a distinctly unique flavor. From Morocco's Seven Imperial Cities, to the Magical Sahara Travel Exploration offers a captivating experience that will inspire you. At Travel Exploration we guarantee that you will discover the best of Morocco! Call Travel Exploration at 1 (800) 787-8806  or 1 (917)703-2078  and let's book a tour to Morocco for you today.
Authentic Morocco Tours, Travel Exploration Morocco, Morocco Travel Testimonials, Morocco Trip Advice Marrakech Riads, Fes Riads, Ouarzazate Riads, Morocco Hotels, Ancient Medinas Morocco, Ourika Valley, Volubilis, Marrakech, Fes, Sahara, Morocco Tour Itineraries, Morocco Travel Activities, Morocco Tour Operator, American Association of Travel Agencies, ASTA, Morocco Tours, Morocco Travel, Tours to Morocco, Morocco Vacations, Morocco Holidays